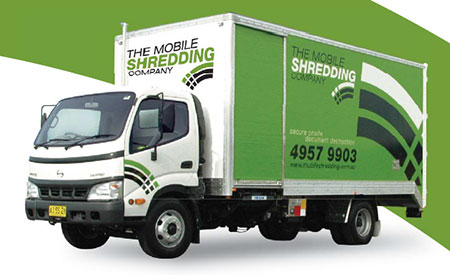 The Mobile Shredding Company, a locally owned and operated company, offers a totally secure mobile onsite shredding service to organisations in Newcastle, the Central Coast and the Lower Hunter.
The mobile onsite shredding revolution is here. Making a dramatic difference to your information security by destroying confidential documents at your site, while you watch.
Very simple, very effective, worry free, secure onsite, environmentally friendly, systematic & complete
be in control.
Call The Mobile Shredding Company now
FREECALL: 1800 47 47 33
Phone: 02 4957 9903 – email info@mobileshredding.com.au
[learn_more caption="Recieve our FREE Identity Theft Report, Click here to learn more"]
Mobile Shredding Company FREE Identity Theft Report
Identity Theft is a growing problem for individuals and businesses and YES, it can happen to to you!
We have compiled a FREE Identity Theft report to help you what identity theft is, how it happens, and how to help stop it happening to you.
Simply complete your details below and we'll email you a copy of our report absolutely FREE:
[/learn_more]