Everything? Well maybe! So much of what is discarded in the normal course of business contains information that is potentially damaging if it were to find its way into the wrong hands.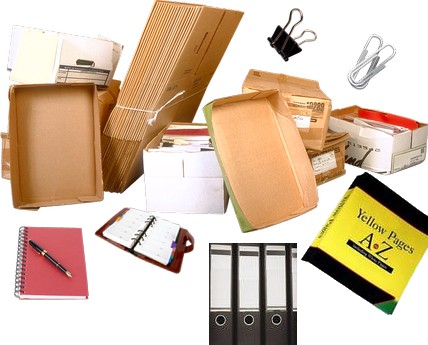 Recommended for Shredding / Document Destruction:
You can shred almost any document in your office. Bound or unbound. Folders included
Customer lists
Bids and quotations
Invoices
Inventory lists
R & D reports
Budget plans
Strategic reports
Marketing plans
New product information
Accounting information
Supplier information
Manuals and training programs
Cancelled and blank cheques
Credit card and account numbers
Credit information
Legal contracts
Personnel records
Tax records
Medical records
Blueprints
Applications for employment
Payroll
Disciplinary reports
Performance appraisals
Tax File Numbers
Signatures
Correspondence
Defective manufactured products (mis-manufactured products)
Patient or Medical Information
This list could be endless - All sorts of information on all levels of the organisation need to be protected. Don't let your confidential information fall into the wrong hands. Protect yourself, your suppliers, your employees, your business and its future by using The Mobile Shredding Company's secure onsite document destruction service.
Call The Mobile Shredding Company now
Freecall: 1800 4 SHRED — (1800 47 47 33)
Email: Click Here to Email us.
Identity Theft is a growing problem for individuals and businesses and YES, it can happen to to you!
We have compiled a FREE Identity Theft report to help you what identity theft is, how it happens, and how to help stop it happening to you.
Simply complete your details below and we'll email you a copy of our report absolutely FREE: